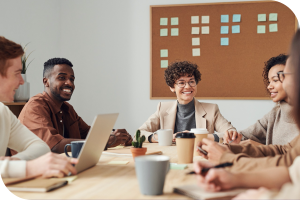 Argue a case, give a presentation, set up meetings. These are just some of the many communication skills you will need in the business world.
You will practise presenting, developing ideas and problem solving, which will help you feel more confident in your workplace.
Remember, you can take classes from as many themes as you like to customise your course.