English for Work
Succeed at work with the world's English experts
Flexible pricing
Live online classes- anytime, anywhere
Interactive exercises
Scroll
International classmates

Small group classes

British Council certificate
Why choose English for Work
Communicate
Master English with expert business English trainers.
Learn online in international classes, anytime, anywhere.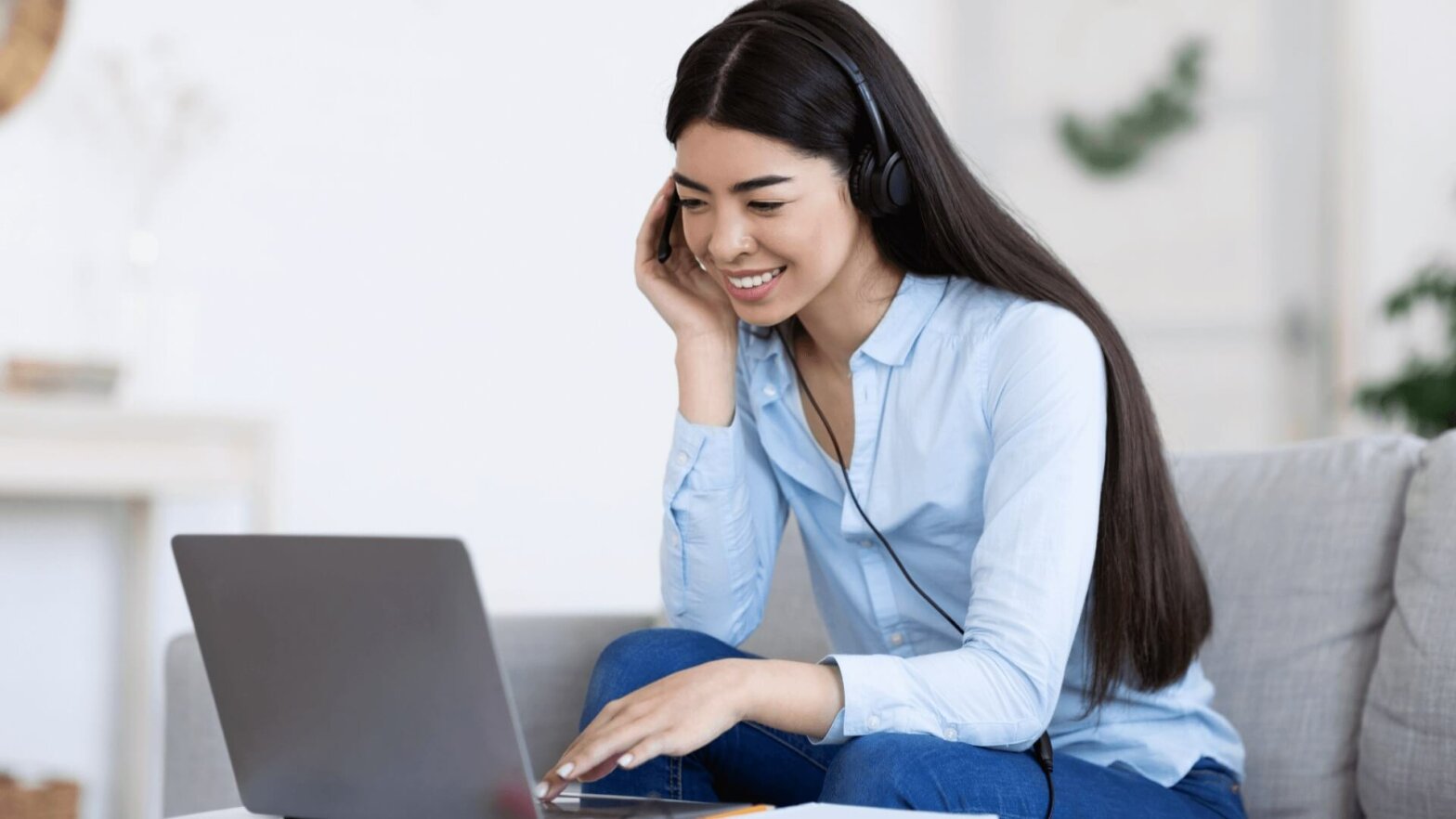 Become confident
Shine in professional situations from getting a new job to speaking to clients and more.
Get confident with group discussions, presentations and other soft skills.
Improve
Become more fluent and accurate in business English writing and speaking.
Sharpen your reading and listening skills.
Build your grammar, vocabulary, and pronunciation.
What you get
This course includes:
a wide range of online exercises to practise your English skills
55 minutes live online group classes – attend 1 per week at a timing of your choice
Live25 teacher-led grammar and pronunciation webinars – attend 4 per calendar month
6
group classes
Best choice if you have limited time and want to become more confident in using English at your level
6 live group classes
12 teacher-led webinars (Live25)
premium online exercises
3 months
12
group classes
Best choice if you want to become a more confident communicator and get closer to the next level of English
12 live group classes
24 teacher-led webinars (Live25)
premium online exercises
6 months
18
GROUP CLASSES
Best choice if you want to complete one full level at an attractive price.
18 live group classes
36 teacher-led webinars (Live25)
premium online exercises
9 months
Explore our online platform
We'd love to show you our timetable, teachers and themes. Set up a free account for English Online.
Live online classes
Choose your class time and learn online with British Council expert teachers.
Practice speaking with role plays to gain confidence and fluency.
Take part in discussions and group work.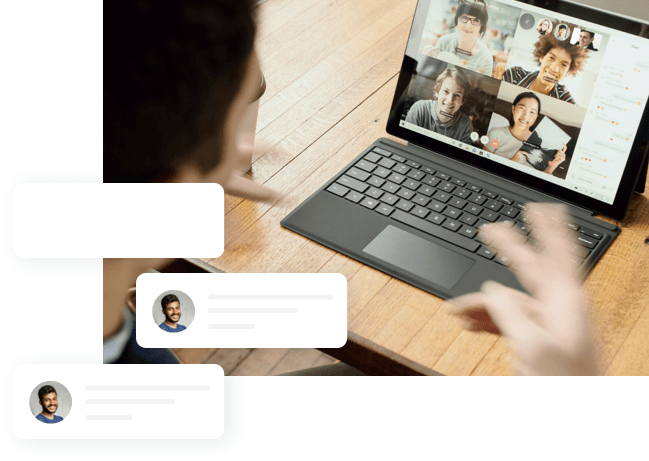 Live25 teacher-led webinars
Choose your preferred topic and time options.
Get input from the teacher on grammar, vocabulary, pronunciation, or other language topics.
Guided online exercises
Practise at your own time and pace with engaging online activities.
Improve your grammar and vocabulary. Practice business writing, listening, and reading.
Get instant feedback and track your progress.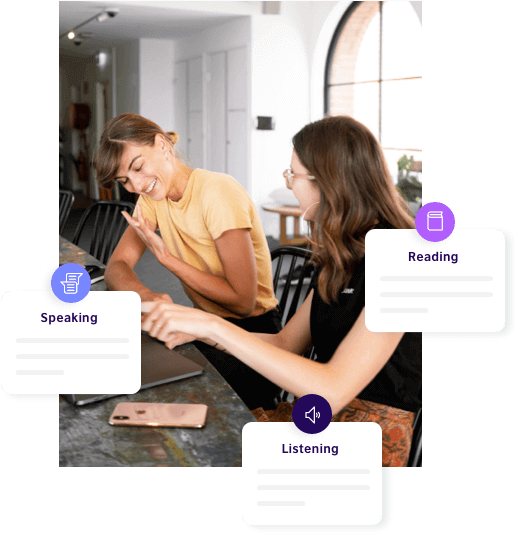 Our students love learning with us because...
Riddhi Datta (English for Work student)
"The course comprised of online live interactive classes as well as some online assignments. The course content was very rich and designed in accordance with the day-to-day needs of the workplace. My teacher was one-of-a-kind. She was an enthusiastic person with a strong stimulus for students' needs. She was extremely well organised and tailored her teaching in accordance with her students' needs. She helped me a lot and I made big progress. The course has really made a difference and has boosted my language skills and confidence."
Sreekala (English for Work student)
"From the interactions during the course to the instructions from the teacher to learning how to pronounce words better- everything helped me learn a lot. I am very happy with the way the course was structured. My teacher was very friendly. Whenever we had a doubt or made a mistake, she put her 100% into clarifying/correcting it. The course helped me achieve the objective I had set out to- one can see the difference in the way I am talking now compared to how I was three months ago. My fluency, pronunciation, and confidence are all much better now."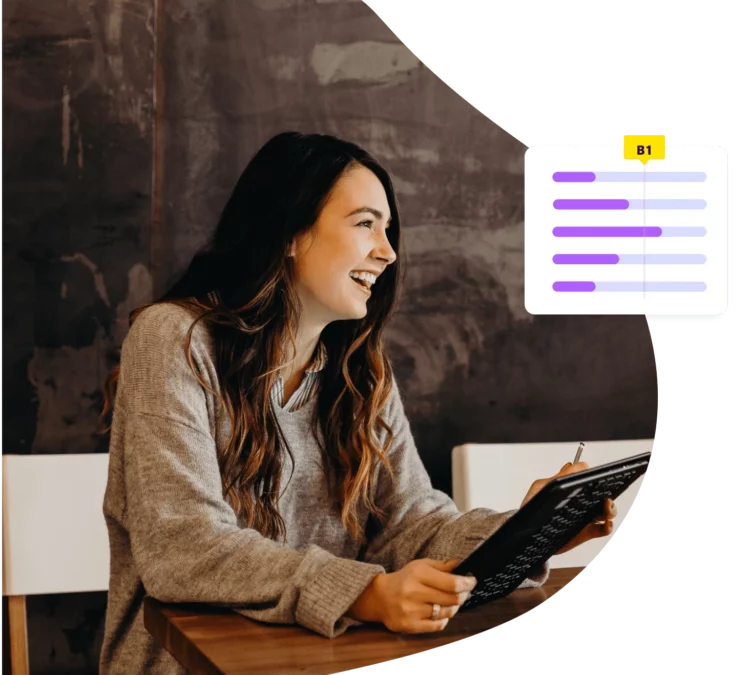 Need a little more information?
What does the English for Work course offer?
The English for Work course includes: 
Live group classes

. Attend 1 per week! 
Each class has a duration of 55 minutes and can be booked by up to 15 students. Our live group classes include a set topic and focus on speaking and listening tasks. You will learn with other students at the same level as you, and you will receive instant feedback on your speaking, grammar and vocabulary. After each class, the teacher will share valuable class materials with you for additional practice. 
Grammar and pronunciation Live25 sessions.

Attend 4 per calendar month!
Each session has a duration of 25 minutes. Use these sessions as an opportunity for additional practice between your weekly group classes. If you need extra help with understanding English verb tenses or how to use intonation in a sentence, Live25 sessions offer you the opportunity to advance your knowledge.
Online exercises.

Study in your own time and at your own pace!
Online exercises are an excellent way to gain knowledge of the topic prior to engaging in class discussion. You will be prepared in advance to ask questions and your teacher will have additional time in class to focus on the more challenging material. If you prefer, you can also complete the online exercises after your class and this will help you consolidate your learnings. 
What happens in a live class?
Join online classes with students from around the world for real-time speaking, listening and reading practice with an expert British Council teacher. We encourage you to interact with the materials, your teacher and your fellow students. Towards the end of class, the teacher will recap, share all the learning materials and ensure everybody has understood the lesson.
What technology do I need to join English Online?
To access your student portal and attend our live online classes, you will need: 
a desktop/laptop computer (preferred) or a mobile device (tablet, smartphone)

a reliable Internet connection 

a headset or headphones with a built-in microphone 

a working webcam 
If you want to join online classes, please also note:
English Online classes take place using the free and secure Zoom software. Please make sure to download Zoom to your device before your class begins.  
We recommend using Google Chrome or Mozilla Firefox to access the English Online platform as some portal features may not work as desired on other browsers. 
Your name on Zoom must perfectly match the name connected to your English Online account, otherwise teachers reserve the right to deny you access to your live class.
To ensure an optimal learning experience for all, our students must commit to respecting our virtual classroom rules. This means you must actively participate in your class and have your microphone and webcam turned on at all times, so that your teacher and the other students can interact with you freely, as they would in any face-to-face classroom.
Please consult our English Online code of conduct for students before you subscribe.