How dating apps can help you practise your English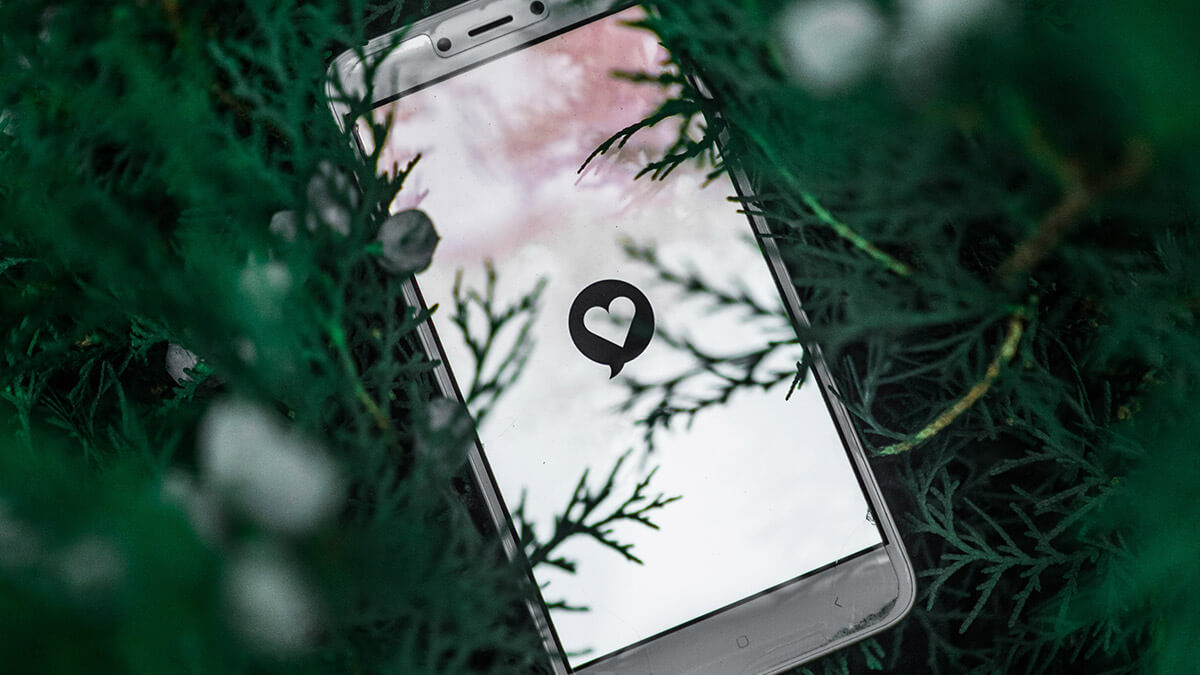 Online dating can be difficult to navigate, even in your native language. But if you're looking for love with an English speaker, dating apps can not only match you with potential partners, but also give you the chance to develop language skills you won't find in textbooks.
In this post, we look at how to have great conversations with other people on dating apps. We'll also share some of the most common questions you'll be asked and give you our tips on how to respond – and how not to! But first, let's look at how you can use English to create a great dating app profile.
Create your profile
Whether you choose Tindr, Bumble or another dating app, the first way you'll be practising your English is by creating your profile. Use it to tell others a little bit more about yourself and your interests, and don't forget to talk about the kinds of people you're hoping to meet. In our recent post, What science says about dating and learning English, we've got some great tips for creating a profile that will get you noticed. The most important are:
Keep your language simple
Don't be afraid to use humour
Watch out for mistakes – they can put people off
Use the 70:30 rule – make about 70% of your profile about you, with the remaining 30% about the kinds of people you hope to meet.
If you are using a dating app, but you're more interested in practising your English than dating, be upfront about it. Use your profile to explain this – you'll be surprised by how many other people are using dating apps for the same reason!
Now let's look at the some of the conversations you might have with potential dates.
Try not to say, "Hey!"
When people first contact a potential date, one of the most common conversation starters is simply: Hey!
It might be common to say 'Hey!', but that doesn't mean you should. Lots of people think it's a lazy way to start a conversation. It gives the impression you haven't put much thought into who the other person is, or what they might want to talk about.
That said, if you get a message that just reads 'hey!', it doesn't mean the other person isn't interested in you. If you like the other person's dating profile, a good way to respond to 'hey!' is with an interesting question. Let's have a look at some of the questions you could ask.
Ask questions about the other person
There are lots of great questions you can ask to get to know people better.
One way to think up good questions is to look at the other person's profile. Are there pictures of them playing sport? Or a musical instrument? Or riding a bike or driving an unusual car? If so, then try asking questions like these:
What do you love most about playing hockey?
If you didn't play the guitar, which musical instrument would you choose?
Do you enjoy cycling in the winter as well as the summer?
I love your car. Why does that kind of car appeal to you?
When asking people things about themselves, try not to be too personal or inappropriate. For example, these questions would probably put off many potential dates:
Why is someone like you still single?
Are you looking for someone to get married to?
Are you rich?
Of course, if your relationship develops with another person, then you might want to ask more personal questions. But never do it when you first communicate with a potential date – it's a real no-no!
Be prepared for some of the most common questions
Asking and answering questions is a great way to improve your English quickly. Messages with potential dates or friends tend to be relaxed, fun and often surprising. Don't worry too much if your English isn't perfect at first – the other person is likely to be more interested in you as a person than they are in your language skills.
One of the good things about starting a chat with another person is that they'll usually ask similar questions. This means you can prepare some of the answers, giving you a boost in confidence when you start communicating with someone.
Common questions people might ask you include things like:
Where are you from?
This is a great opportunity for you to explain that English isn't your first language. People will often be impressed that you're communicating in a different language.
Example answer: "I'm from Bulgaria, but I'm currently trying to improve my English – so I'm sorry if I make any mistakes. Have you been to Bulgaria before? Where are you from?"
What made you want to swipe right on my profile?
When you swipe on someone's profile, try and think up three reasons why you want to get to know them.
Example answer: "I loved your profile picture, you like similar music to me and I think you profile shows have a good sense of humour. What made you want to swipe right on mine?"
What job do you do? Do you enjoy it?
Tell the other person a little bit about your job, but not so much that it becomes boring. If you are hoping to get work in an English-speaking country, this is a good opportunity to talk about your aspirations.
Example answer: "I'm a marketing specialist. I help businesses advertise to other businesses. It can be fun, but I'm hoping to come and work in the UK soon. What do you do? Is it interesting?"
Better still, you can prepare a list of things to ask other people. That ensures you've always got something to ask as the conversation develops. Here are some ideas for you:
Do you enjoy travelling?
Tell me something completely random about yourself.
Do you have any pets?
What makes you tick?
What's your favourite book, film or TV show?
What do you think are your best talents?
Be careful with your compliments
It's nice to give compliments, but be very careful when you first communicate with a potential date. If you've both 'swiped-right', it's already clear you find each other attractive. People don't usually want to start conversations by being complimented on their looks – they've heard it all before.
Instead, try and find other things to compliment the other person about. Use their profile to find things you can say.
Don't say personal things like:
You have beautiful eyes
I love your body. Do you go to the gym?
You have such a pretty smile
Instead, try compliments like these:
Your profile made me smile. You've got such a great sense of humour
I really love the photos you've posted – you take such beautiful pictures
I saw you speak three languages – you must have worked so hard to become fluent
Take the next steps!
Of course, you won't want to develop a relationship with everyone you meet on dating or similar apps.
Even so, there will be people who you'd like to get to know better, whether as a date or as a friend.
Rather than meeting face-to-face straightaway, it can be a good idea to arrange to speak via a video call – whether on Skype, Zoom or similar software.
When you do this, you not only get a chance to get to know the other person safely, but it gives you a chance to practise your English speaking and listening skills. If you're not confident at speaking English, don't worry. Most people will be happy to speak more slowly or clearly if you ask them. Remember, they're speaking to you because they want to get to know you: they're not grading your communication skills!
Of course, you may then want to meet some people in real life. That's when you'll be able to enjoy one-to-one, in-person English conversation. However, always remember to tell other people if you are meeting a stranger for the first time, plus where you will be meeting them. It's important to stay safe.
Still not confident? We've got you covered
Dating or making friends online can boost your English skills in ways that apps like Duolingo can't. Nothing improves your English better then talking to native speakers you like and have something in common with.
That said, meeting new people online can be a bit daunting, especially if you're not confident in your English skills.
If that sounds like you, why not invest in improving your spoken and written English with live online classes with English Online? These allow you to take part in small, tutor-led groups and give you a safe and fun environment in which to practise your English. They could give you the boost you need to confidently get online and meet new English-speaking friends – or even the love of your life!